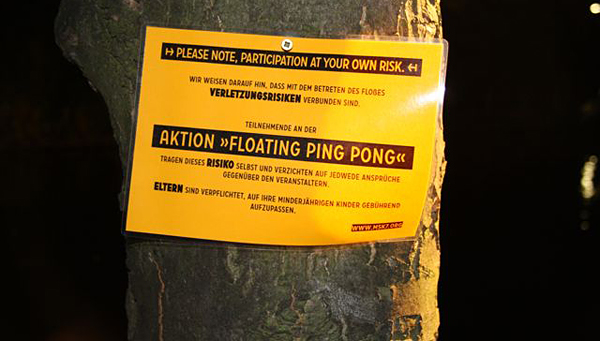 msk7
Bizetstrasse 71
13088 Berlin
Germany




Webdesign:




Translation:

Helen Ferguson, msk7




Photography:

Resonanz: msk7, Henningsen Landscape Architects
Terminal: msk7
floating ping pong: msk7
Mahnungen: Jonathan Groeger, msk7
different today: msk7
blümerant: Jule Frommelt, Jürgen Hohmuth/zeitort.de, Jonathan Groeger, msk7
ping pong N-S-E-W: Eun-Sung Kim, msk7
Sfumato: msk7
Space_Travel: Jule Frommelt, Ana Schönsteiner




Copyright:

The texts, images, and graphic design of this website as well as the layout thereof are protected by copyright and associated legislation. The content of this site may not be copied, distributed, altered or made accessible to third parties without permission. In addition, some pages contain images that are subject to third parties' copyright.




Disclaimer:

This website and its information have been compiled with the greatest possible care. Nevertheless, no guarantee shall be provided for the correctness and accuracy of the information contained therein. Any liability for damages arising directly or indirectly from use of this website is excluded insofar as any such damages are not caused with wilful intent or as a result of gross negligence.




Links to external Internet content:

Although due caution has been exercised, no liability is assumed for the content of external links. The operators of the pages linked to bear sole responsibility for the content of those pages.